Yesterday was day 16, which means that we're at 20% of our our 80 day journey. Time flies. We've made some good progress, but building traffic takes a lot of effort and patience. Let's get to the stats, and I'll then add some observations.
The stats
Traffic for the blog is at about 150 visitors/day, up from 50/day at the last update. We had a big spike in traffic on the 24th when one of our blog posts hit hackernews. This was probably the blogpost I spent the least time on. I wrote it in a hurry and didn't make my case very carefully. No predicting which post gets popular out of nowhere, sometimes this is just how it works out. Still, part of me wishes one of my better posts got all the traffic. Oh, well.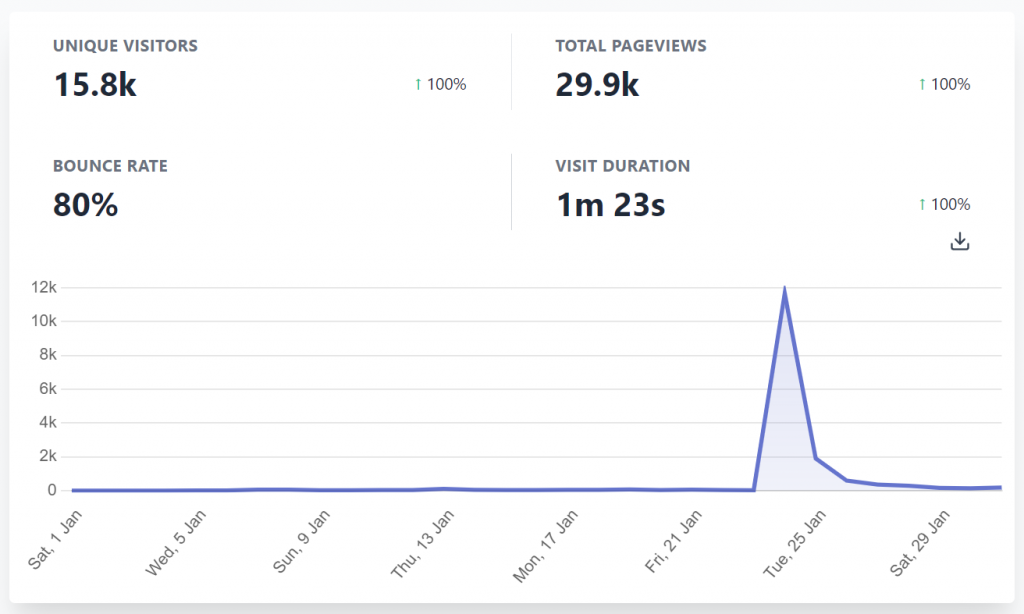 On twitter our following count is ticking up, slowly but steadily. Wim is at 85 (was 38), Diederik at 91 (was 19). I also discovered that on analytics.twitter.com you can see some charts.

We've written 38 blogposts in total now (up from 20). Blogging still takes an immense amount of time, although I'm already getting a bit faster. It will take a long time for us to get actually good at writing, but we have we have some good insights to share. I think that there are many people interested in what we have to say, it's just that practically nobody knows this blog and our 80daystartup project exist. Our goal is still to write the blog we wanted to read when we started doing software startups.
Our mailing list is now at 95 subscribers, up from 29. We email a weekly summary of our blog to the mailing list, and hopefully that will keep people engaged with our project even when they don't use Twitter or RSS.
Stray observations
I don't know if the kind of traction we're getting on social media is good, ok, or bad. I don't know if we should be writing fewer super high quality blog posts or stick to our daily blogging schedule that is more hit-or-miss.
Combining focused programming sessions with social media presence is difficult. Social media is a big and constant distraction, which is why I've stubbornly avoided social media for my entire life. Maybe I'll get the hang of it and find a good balance, but I'm not sure.
Thank you!
Thanks for reading and for following us in our 80 day project. We're always excited to hear from people, and we've gotten some super nice messages! Just shoot us an email at [email protected] or contact us on twitter for any reason. We reply to everybody, usually within hours.
Next update at 30%!