The first version of the landing is finally live at Thymer.com.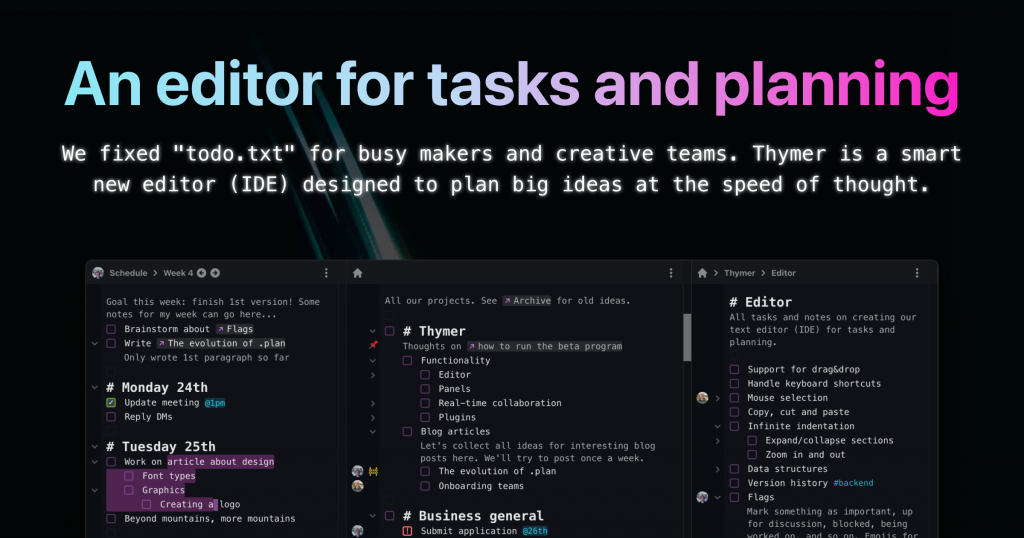 We can improve it over time but we now have a site we can use for marketing, point people to describing what we're making and start building a launch list for the private beta.
I'm still planning to write a more detailed post on designing all the elements of the page. It took more time than planned (as usual of course!), but it's nice to start to see all the work from the past few weeks come together in something more than a pile of messy sketches on my desk 😉
There's still so much to do, but when having a "mini launch" milestone like this I always like looking back at sketches or drafts from a while ago to remember we're slowly making progress!